The Parker Unified School District "character" word of the week for March 27 - 31, 2023, is PERSEVERANCE – determination to do or achieve something until the end. It is persistence and tenacity

Tickets for this year's prom, "Masquerade" are now on sale in the bookstore. $55/couple or $35 /person. CASH ONLY. Guest are welcome and must be approved by Mr. Daly (permission slips available in the main office).

Jostens will be on campus this Thursday, March 23, for cap and gown distribution during both lunches. They will be set up in front of Alumni Hall.
Parents: Please click on the following link to complete the school satisfaction survey. If you have children in more than one school, feel free to fill out a survey for each school. Your response is 100% confidential. The survey results are used to help improve our schools. Thank you in advance.
https://forms.gle/64MYga7ucWau61Ah7

Seniors: the Grad Bash Universal Studios Tickets will go on sale Monday, February 6. See Ms. Morales in the bookstore/health aide office.

SENIORS: all scholarships are available on the Class of 2023 Senior/Counseling Google Classroom page. You must accept the invite sent by Mr. Carlson to your school gmail.

The first day of practice for SPRING SPORTS is February 6th. Anyone interested in joining must be cleared through the Athletic Office.

Attention Seniors! Please submit your 5-7 photos and your senior quote to the Google classroom titled "Senior Pages 2023". This is for yearbook and the senior slide show. The deadline is Dec 10. Any questions, please see Christina Blanker or Alexis Silva.

Cheer Clinics will be November 2 & 4 at 3:45 in Alumni Hall. Cheer Tryouts will be November 7 at 4:00 in Alumni Hall. Physical and paperwork must be turned in to Ms. Morales in the Athletic Office prior to participation.

Class of 2023 Be sure to check your school gmail for an invite to a Google classroom entitled "Senior Pages 2023". There is IMPORTANT, TIME-SENSITIVE information regarding your FREE half page spread in this year's yearbook. More information can be found in the News section of this website.

Seniors! Order your caps and gowns BEFORE September 15th! Jostens is link in the attached image. The link is also available in the PHS News section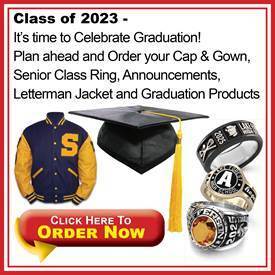 Parent Teacher Conferences Coming! Thursday, September 8 1:30 - 3:30; 5:00 - 7:00

Picture Day is Coming! Monday August 29 Freshmen & Sophomores Tuesday August 30 Juniors & Seniors

Volleyball physicals deadline is Wednesday, August 17th.

Reminder: IDs will be required for ALL home games. No ID, No entry. No exceptions. Student price: $2.00

Welcome back teachers and students! All students report to their Bronc Time when the first bell rings Monday, August 1.

Congrats Broncs! They won th e Fireman's Axe back in overtime against rival Wickenburg!